Winning Ways to Retain Your Customer Service Staff eBook
Did you know that 70% of customer service workers quit their jobs within one year?
Reverse that statistic at your organization with this complete retention guide specifically designed for customer service departments.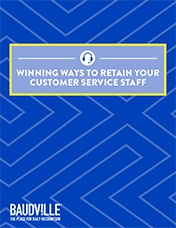 Download the Customer Service Retention Guide today to lower your turnover rates!